© Minneota Boxelder Bug Days

Boxelder BUG DAYS
September 10-12, 2021
Minneota, MN Town Celebration!
BUG DAYS 2020 Announcement:



Thanks to our 2019 Corporate Sponsors:
Kruse Motors, UFP Minneota, LLC, EDF Renewables
AND Coequyt Plumbing and Heating

for being our 2019 Corporate Sponsors!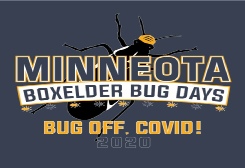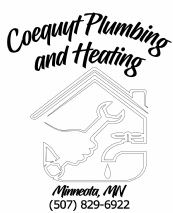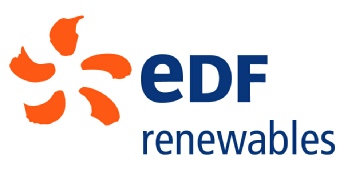 We will continue our VIRTUAL Fun Run - RUN FROM THE BUG this year. More information coming soon.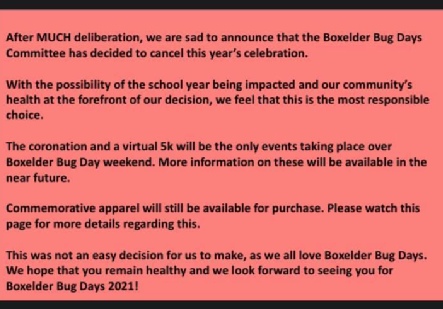 Get your Commemorative 2020 Bug Days Apparel Here:
While Bug Days 2020 isn't happening in the traditional sense, we did
STILL HAVE CORONATION!!!
Attendance was limited to family, but the public is encouraged to watch the ceremony which was live streamed and is still available at this link:
Bug Days wishes to thank Minneota Public Schools for allowing us to use K.P. Kompelien Field along with Cari Pohlen and Robin Boe Traen for their assistance in making this available via live stream!
Following Coronation, the 2020 Bug Days Royalty enjoyed parade through town. Thanks Minneota for stepping out and showing your support of our Royalty!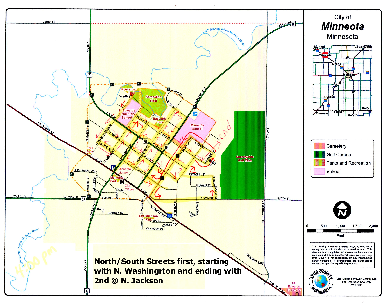 Congratulations to the 2020 Boxelder Bug Days Royalty!
Queen Brooke Moorse
1st Princess Ellen Meagher
2nd Princesses Ava Larson & Morgen Wersal
And thanks to the 2019 Bug Days Royalty for representing Minneota!
Queen Jodi Buysse,
1st Princess Klaire Banks
2nd Princess Raeann Bruner.
(Thanks to Emma Lipinski for many of the photos in the slide show).